TRAINING AND
DEVELOPMENT
We offer bespoke face to face and online group training workshops for PhD students, early career researchers and professional academics throughout the UK and the EU.
SPECIALIST
COACHING
We coach researchers and professional academics using the online platform Zoom. Our online coaching is CPD Standards Office accredited and can be fitted around busy schdules for maximum impact.
PRODUCTIVITY & FOCUS
Our Productivity and Focus programme is a full day group coaching session with online follow-up CPD Standards Office accredited coaching. This programme can be run as a fully online and remote access session, as a live session with optional remote access and as a full face to face session.
COLLABORATING WITH EXPERTS
"If I have seen further, it is by standing on the shoulders of giants" –
Isaac Newton.
We like to work with the best from inside and outside of our industry. Collaboration is the key to success.
Collaborate with us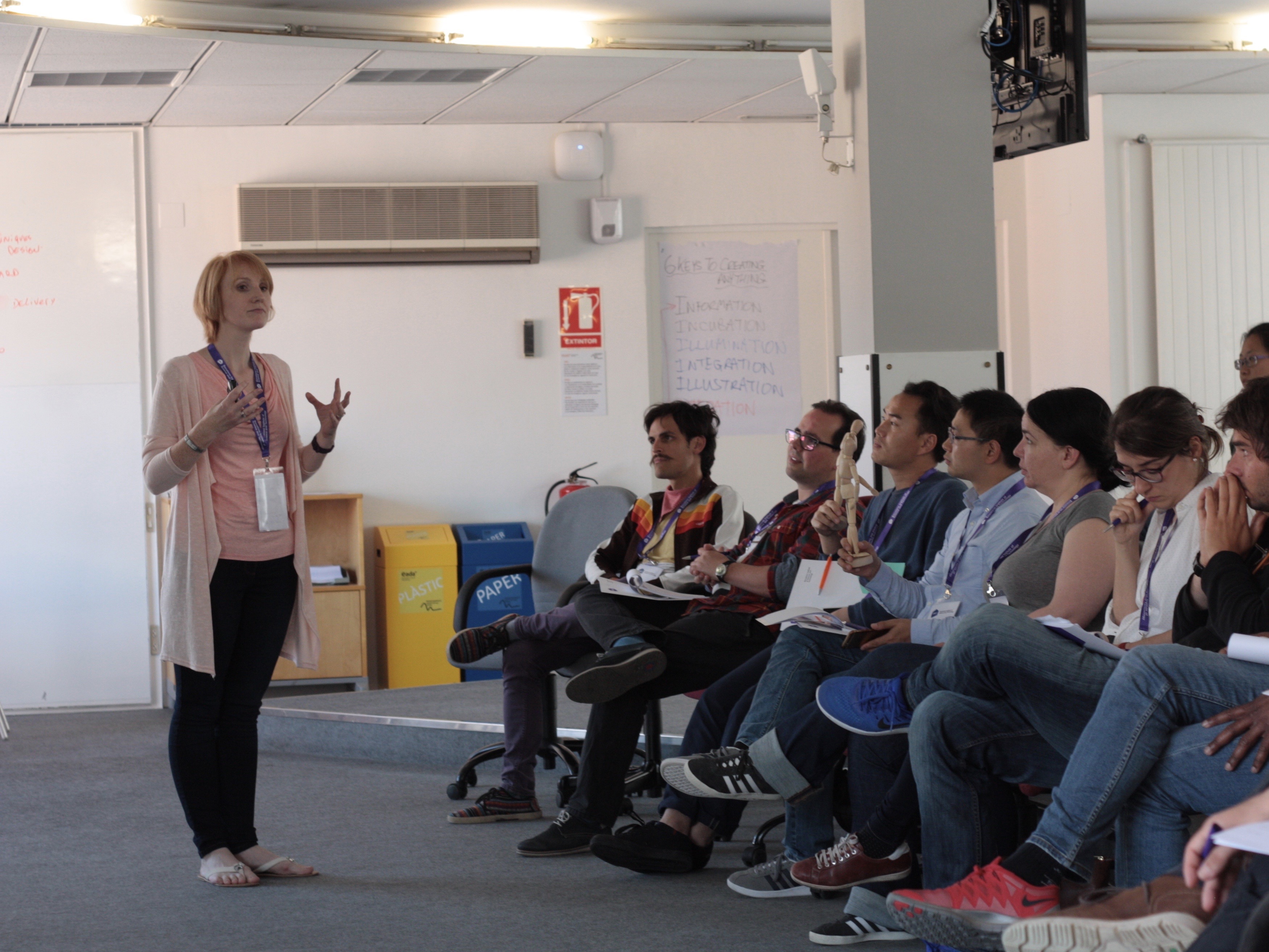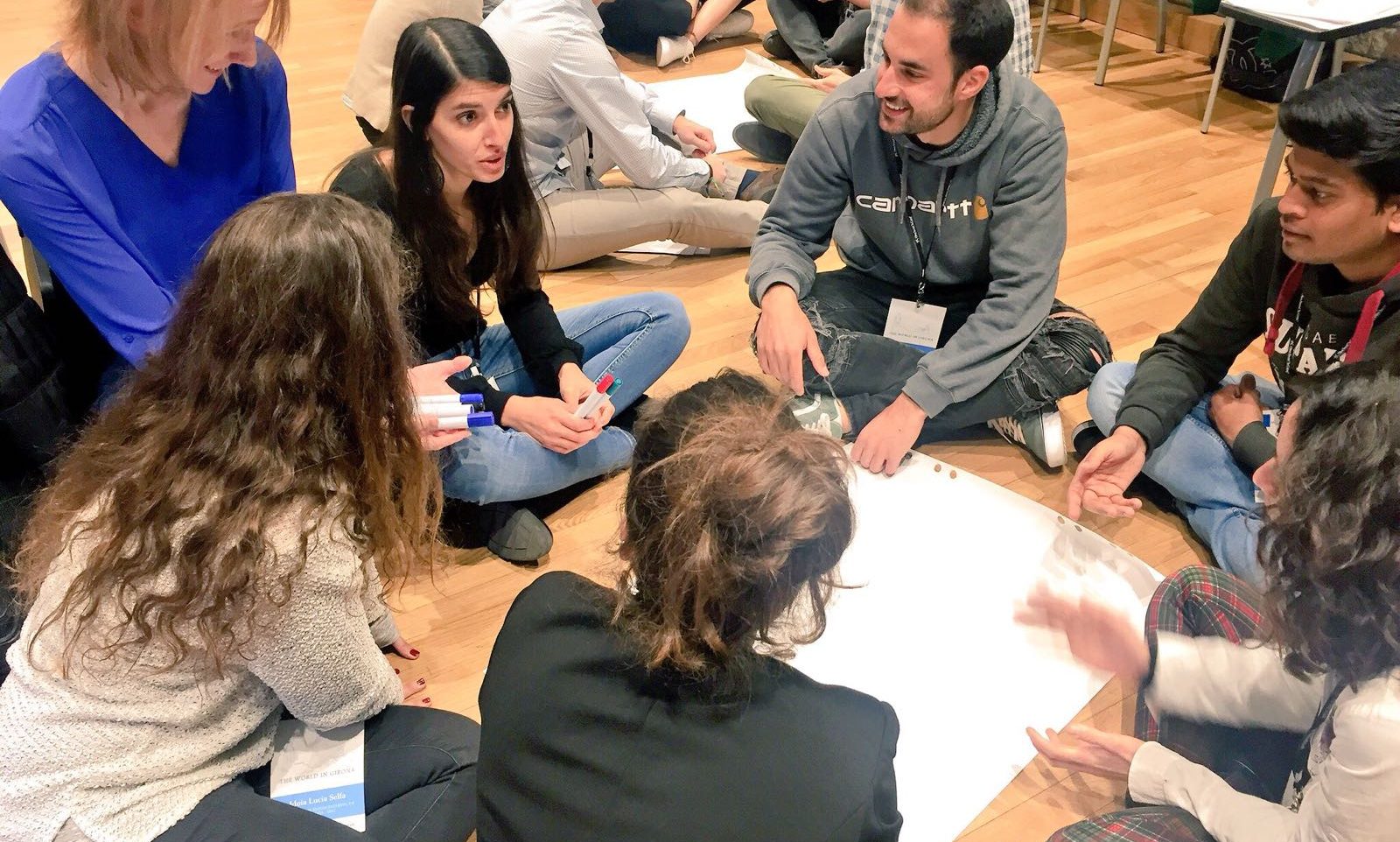 A few things we're great at
We pride ourselves in ensuring our participants get the most from our training and coaching. Here are just a few of the services we can provide.
CPD Standards Office Accredited Coaching
We know what it is like to be a researcher. That's why we provide specialist coaching to researchers. We recognise that for you success might mean managing people, budgets, experiments, teaching loads, students, even your boss. If you need to submit a grant application, wrap up an international collaborative project or just want to get time to write that journal article Researcher Coaching is for you.
Personality
Profiling
We are MBTI, Belbin and DISC accredited practitioners. If you would like to understand more about what makes you tick and how you can work more effectively with others we can support you. We have run our 'Different not Wrong' workshops since 2008 and in 2017 added DISC coaching to our portfolio of instruments to support better understanding in the workplace and in life more generally.
Katia's success
I believe coaching was one of the best things I have done to take care of myself.
When I started my coaching program, I wanted to work towards my transfer viva and prepare two draft chapters. I felt that was impossible; teaching/marking load, PhD and parenting. With Katy's help, I managed to complete all my written work before my deadline. I worked so productively and quickly my supervisory team couldn't keep up with me and I had to wait for them to read my drafts and organise my transfer! What an achievement and relief!
FIRST IMPRESSIONS
Coaching is amazing! It was what needed. I loved the speed of thought Katy has and the to-the-point questions she asked.
SURPRISES
The combination of Katy's style and my readiness worked together for a powerful and productive first experience.
LEARNING
I have learned that when I plan properly I am quite productive. I have learned how to coach myself, and find motivation tricks.
BENEFITS
My confidence increased which has affected various aspects of my life; I had not expected this experience to be so powerful!
Ignite
Supporting institutions towards Athena Swan Excellence
Our Ignite programme enables women to identify their individual empowerment drivers, recognise their personal influence and embrace their journey towards professional progression. In addition our programme supports organisations to demonstrate commitment to equality and empowerment of women.
BESPOKE RETREAT
Ignite starts with a bespoke retreat for women facing a professional progression milestone.
ONGOING SUPPORT
Individual follow-up personal coaching with a Chartered Psychologist or CPD Standards Office Performance Coach.
PROGRAMME
Professional strengths audit, resources for progression, values in a professional environment, support to overcome challenges and resource limitations
FIND OUT MORE
Contact us to find out more about our prices and availablity for the next academic year.
Contact us
Coaching testimonials
Don't take our word for it – here's what our coachees say:
I felt that we achieved a great deal in each session because Katy structured them effectively (and flexed when needed). Katy was able to identify the key points and communicate them in a way I could easily understand but also gave me plenty of opportunities to agree or challenge these so we achieved my Holy Grail of clarity.
Dr Lindsay Davis
Confetti, Nottingham
By the end of my programme of coaching I now know how to organise myself and my research. I know my weaknesses so can avoid/deal with them. I know this is a long journey and even if I have a bad week/month with regards to research it doesn't matter and I am achieving a lot.
Sarah Clinkard
Programme Leader Sport Development and Physical Education

The University of Northampton
As a result of this coaching
I have negociated a 3 month paid sabbatical enabling completion (in first draft) of my thesis. I have recognised my own personal resilience and that I am ready to move on with next stage of my career.
Jacquie Ridge
Senior Lecturer / Part-time PhD Student
Adult Nursing
The University of Northampton
Training testimonials
Don't take our word for it – here's what our participants say:
"I would recommend the Researcher Coaching Retreat as it's an excellent way of tackling a difficult task with support in a lovely atmosphere. It was lovely to be amoung a diverse range of people all of whom were very friendly and focused."
Wendy Eades
PhD Researcher
University of Warwick
Feedback from
Finding Space to Write
"Well delivered and engaging"
"I found the workshop really well-structured and full of great advice and hints"
"I think the workshop was excellent and I really enjoyed it"
PhD Researchers
Keele University
"Your workshops are the best I have attended and that the uni has organised. I like that you keep coming back to what has been said in the previous workshops so that there is a sense of continuity. Also, it emphasises that all the aspects are part of communication and should be seen as a whole and not separate."
Katerina Frankova
Global Leaders Programme, Coventry University
Our team
Researcher Coaching is the professional development programme run by Rodetal Ltd. Our team is led by Dr Katy R Mahoney. She is dedicated to ensuring researchers and academics she serves reach their full potential. Some of the programmes we offer require more than one coach or trainer. When this happens we work with associates at Communication and Me, a group of like minded trainers.
Dr Katy R Mahoney
Rodetal Ltd Director
Researcher Coaching Programme
Professional Development Lead
katy@rodetal.co.uk



Communication and Me
Associate Team


Dr Katy R Mahoney
Ben Walshe
Dr Sarah Robins-Hobden
Dr Nathalie Dalton-King
Bev Veasy-Walshe

www.communicationandme.com